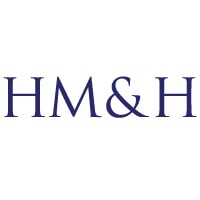 Founded in 2003, HM&H has gain a reputation for professionalism and diligence. Over the past decade, the firm has assisted an increasing number of prominent international companies and the firm now assists and provides advisory services to several of the largest local and international corporations operating in Albania.
As a full service commercial law firm, HM&H provides legal services in all core areas of business law and assist clients with solid legal support for the development of their venture. With substantive sector know-how, the firm combines high level sophisticated counselling with straightforward, clear and business-driven advice. The firm has adopted a collaborative and entrepreneurial attitude to provide creative and practical client-specific solutions.
HM&H has a dynamic team of attorneys that are adept at dealing with legal matters in various areas of law. The firm always acts in the best interest of its client, while never compromising its core principles and independence. The firm is committed to rendering legal services based on the highest ethical and professional standards, which can only be achieved through a total commitment to the clients' goals and the firms' core values of client focus, teamwork, trust and integrity.