Opportunities for Investment
Over the last several years South East Europe has experienced a retail revolution. The market developed alongside the influx of supermarkets and hypermarkets, driven by consumption and demand for more selection and better prices. More recently, the industry has undergone consolidation through investments and acquisitions, which have seen certain retailers step in and overtake the market share of weaker competitors.
The necessity to grow and modernize further will increase as retailers invest in their own processing and production facilities and as imported products are replaced by products from strong and reliable local suppliers.
With numerous market opportunities still available, investments continue to be made by international and domestic players through new market entry, mergers and acquisitions, regional expansion, Greenfield investments, the establishment and/or acquisition of manufacturing and processing facilities and the establishment of private labels by existing retailers.
Driving Business in a Dynamic Industry
SELA advises leading consumer brands, supermarket chains, clothing retailers, food and beverage producers and luxury goods manufacturers. We advise on complex, multi-jurisdictional mergers and acquisitions, joint ventures, debt and equity financing, tax matters, intellectual property matters and competition issues. Our innovative experts understand the competitive and commercial pressures in the regional markets and have substantial experience advising on supply and distribution contracts, labelling, outsourcing and market entry. We have an in-depth understanding of the business drivers and challenges facing this dynamic industry and are perfectly placed to help your business meet them head on.
The SELA Advantage
With legal experts spanning across the region, SELA is ideally placed to provide you with a regional overview and to support businesses working cross-border throughout the region. We understand the complexities of the retail sector and can guide you through the complexities of e-commerce, data protection, marketing, distribution, real estate and project development.
News
CEE Legal Matters and CEE LM Direct Winter Gala, an annual end-of-year celebration and networking event, was held in Belgrade
Read More »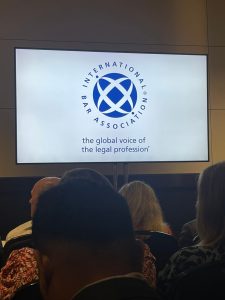 Events
Annual Conference of the International Bar Association (IBA) held in Miami, from 30 October to 4 November, gathered thousands of lawyers from all
Read More »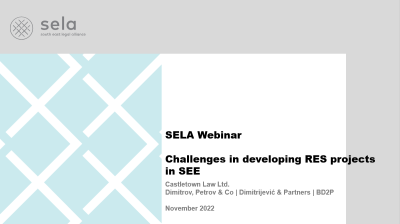 Insights
Webinar on "Challenges in developing RES projects in SEE" organized by SELA team was held on Thursday 24th November 2022.
Read More »