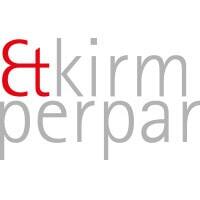 The firms' top priority is its clients. To provide them with a truly bespoke service, the firm invests significant resources in understanding the clients' business and their strategic objectives. This, combined with a dedication to professional integrity, is one of the fundamental factors that defines the firm's strength and reputation and sets it apart from other law practices in Slovenia.
The firm prides itself on being a premium business law firm. By delivering high value strategic advice, clients can be sure that they will receive the solutions they want and get results they can rely on. In today's demanding business environment, clients face economic and political challenges across various industries developing at an unprecedented pace. Kirm Perpar helps its clients gain and maintain their competitive advantage by providing innovative and commercially insightful legal services and advice. The firm's lawyers work in compact, partner-led teams that focus on developing candid relationships with clients based on mutual trust. Kirm Perpar believes that good business relationships are based open communication and a collaborative approach to work, and this is the foundation upon which the firm delivers quick, effective and creative solutions.
Kirm Perpar is a forward-thinking law firm. Understanding that legal expertise and commercial wisdom balance business strategy, the firm strives to look at the bigger picture when advising clients, so that they can make sound business decisions and stay ahead of their competition. By taking a tailored approach to every matter, Kirm Perpar joins forces with clients to help them achieve sustainable growth. This is the key to delivering exceptional client service and achieving the results clients expect.